Injection Molding defect:molding dimensional variation
All Injection molding defects>
Solving
molding dimensional variation
problems
Definition
Dimensional variation is characterized by the molded part dimension varying from batch to batch or from shot to shot while the machine settings remain the same.
Causes
Inconsistent shrinkage
Resulting from: a) Material variations such as property variations, varying moisture content, inconsistent melt and pigmentation; b) Process conditions variations such as inconsistent packing and varying mold and melt temperatures; c) Machine variations such as a damaged check ring and unstable controller.
Narrow molding window
Remedies
Remove excessive moisture
Material suppliers can provide optimum drying conditions for the specific materials.
Reduce regrind material
Contact material suppliers to get the recommended levels of regrind to use.
Optimize the runner system design
Poor design could cause material degradation through shear heating or inconsistent packing.
Replace the check ring if it is broken or worn out
Ensure uniform mold temperature
Make sure the mold temperature is uniform by checking the cooling system.
Set processing conditions within the molding window
Reduce differential shrinkage
Solving one problem can often introduce other problems to the injection molding process. Each option hence requires consideration of all relevant aspects of the mold design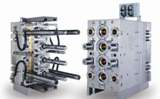 If you need high quality
injection mold tooling,
Contact us.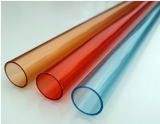 If you need high quality
plastic extrusion services,
Pls contact us
sales@viewmold.com
If you need high quality
sheet metal parts,
Pls contact us
sales@viewmold.com
Injection Molding air trap issue and solution
Injection Molding brittleness issue and solution
Injection Molding burn issue and solution
Injection Molding crack issue and solution
Injection Molding delamination issue and solution
Injection Molding dimensional variation issue and solution
Injection Molding discoloration issue and solution
Injection Molding excessive part weight issue and solution
Injection Molding fish eye issue and solution
Injection Molding flash issue and solution
Injection Molding follow line issue and solution
Injection Molding hesitation issue and solution
Injection Molding high volumetric shrinkage issue and solution
Injection Molding jetting issue and solution
Injection Molding overpacking issue and solution
Injection Molding racetrack effect issue and solution
Injection Molding short shot issue and solution
Injection Molding sink mark and void issue and solution
Injection Molding unbalanced flow issue and solution
Injection Molding underflow issue and solution
Injection Molding warpage issue and solution
Injection Molding weld and meld line issue and solution