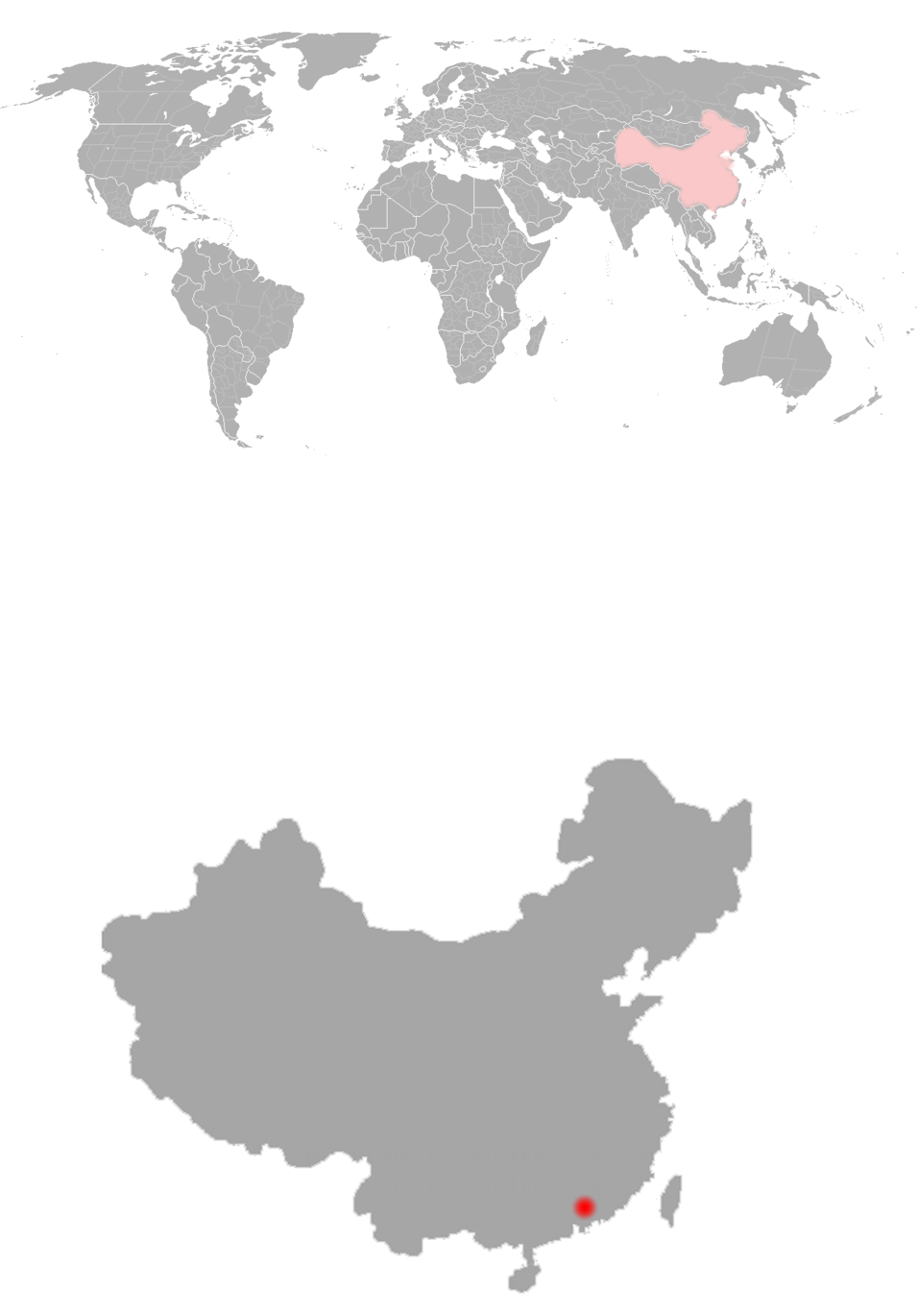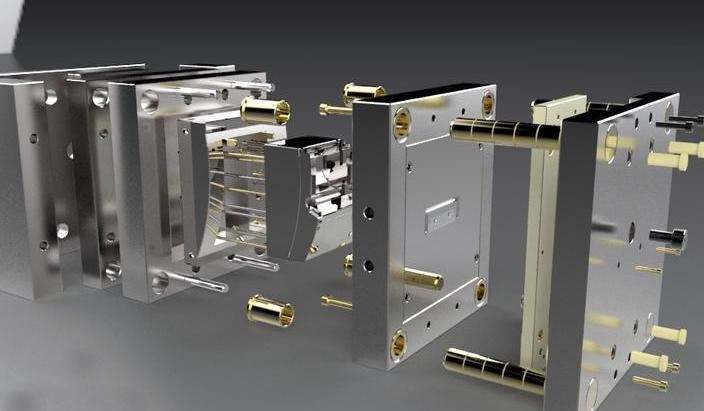 As mold base manufacturer,Viewmold company can finish all manufactures that include pocket, ejector pin holes, water line holes, ejector guide pins, side locks, pocket for hot runner system, support pillers etc...and save your job much time
Our major advantages of VIEWMOLD's mold base
1,we can manufacture mold base as DME,HASCO or custom standard.
2,We adopt high quality components for mold base.
3,All mold components of mold bases is adopted DME or HASCO standard,it give our customer the economic and technical advantages of interchangeablity
4,The mold base are manufactured with the most advanced, high precise equipment, it will give our mold bases reliable performance.
5,We can finish all manufacturing of mold base, it will give mold maker more time to concentrate on cores, cavties, lifters or slides.
6,Viewmold offers contour manufacturing services that includes roughing and fine finishing.

Mold bases inspection: appearance and dimension
2:Mark the water lines with 'IN,'OUT' and numbered clearly and tidily. e.g.INT1,OUT1.
3:Oil connector or pneumatic connector need be numbered with prefix "O" or "G",e.g. G IN1, O IN1.
4:The screw thread of water plug,oil plug and gas plug meet mold base requirement.
6:KO pattern and size meet requirment?
7:The fixing style and diameter of Locating ring meet mold base requirement.
8:Sprue bushing sphere radius must meet mold base requirement.
9:Mould overall size need meet the customer's press( tie bar space),and clamping method meets customer's requirement?
10:An arrow with "UP" marked should be engraved in the cavity plate or core plate for those molds for which installing direction is required
11:All the components need be numbered. And standard mold datum should be engraved.(provided by Viewmold)
13:Correct steel should be used, the steel certification need be submitted.
14:Screw thread for all the connector need be correct including eyebolts hole, K.O. hole.
15:No sharp edge,corner and burr outside the mold.
Viewmold company is founded in Shenzhen,has our own factory of 8,000 square meters. Our services include mold standard components and mold base.
We has 100sets precise machine,the total amount of investment in fixed assets has reached US$8 million. We currently employ 100 skilled and experienced staff members to work in engineering, production, inspection. We can produce about 30 sets mold bases per month, it is from small precision mold bases with tight tolerance to 10 ton large mold bases.
Total Quality Management is a cornerstone of our continual growth and success. Our manufacture department has a system capable of monitoring and management of customers mold base at any hour of the day, throughout our organization. Lean manufacturing principles applied to all processes, it can get your molds to market under budget restrictions and within tight development schedules.
Once you cooperate with us one time, you will know our quality and service very well. And find that it's very very easy to communicate with us. And also we know, not each Chinese mold supplier is easy to communicate!
If you are intrested in our mold base services, pls contact us by email sales@viewmold.com or Alice@viewmold.com, we look forward to working with you and your company.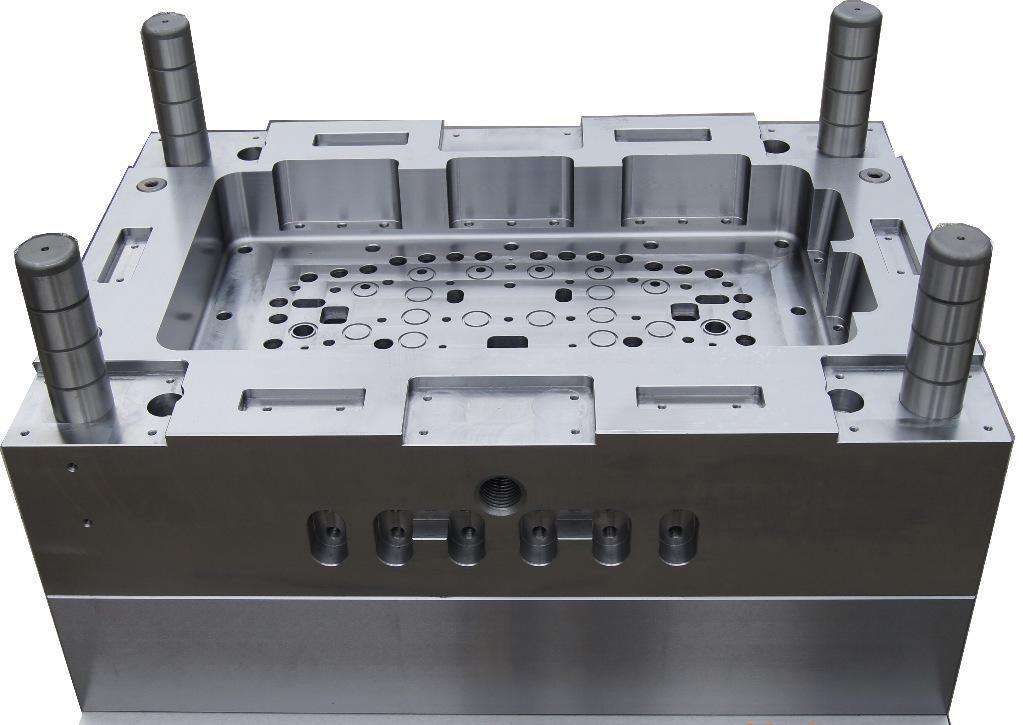 custom mold base
Viewmold provide full manufacturing mold base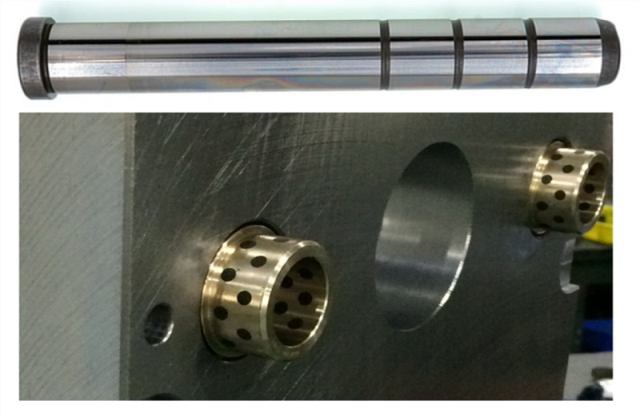 EJP feature
Our company provides ejection guided pin system feature manufacturing, we adopt oilless guide bushes,the lubricant of bushes is SI1 Graphite, it has excellent resistance chemical attacks and low friction the temp limit is 400 celsius,it can greatly reduce wear, and make the running of ejection system become more smoothly.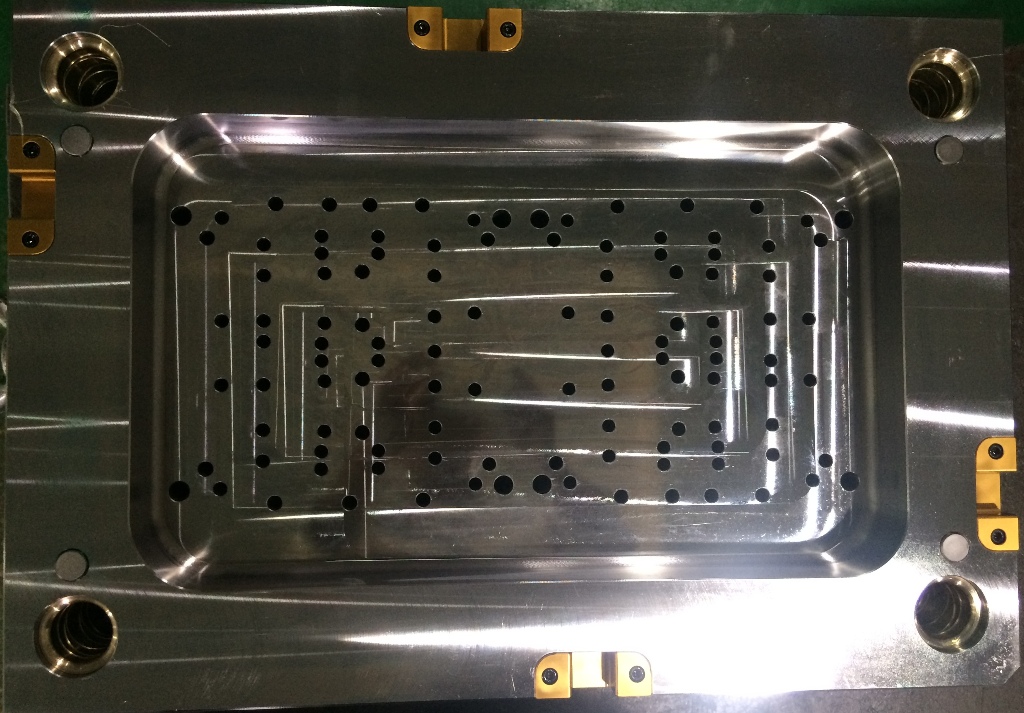 pocket feature
Viewmold provides high precise pocket feature manufacture for mold base, the tolerance is +-0.01MM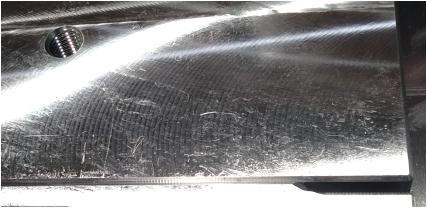 Lifting Holes
Lifting Holes can be used to install hoist rings for ease of handling. mold bases can be configured only with Lifting Holes which are appropriate for the specific mold base size or customer's requirement .
Mold Strap Holes
Machined holes will be for mounting mold straps.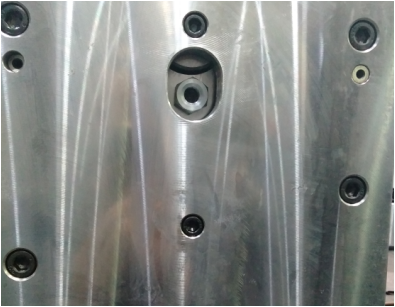 Upper and Lower Assembly Screws
Assembly screws are used to hold the plates of the upper and lower halves of the mold together. For simplicity, the upper and lower assembly screws are generally placed in similar positions.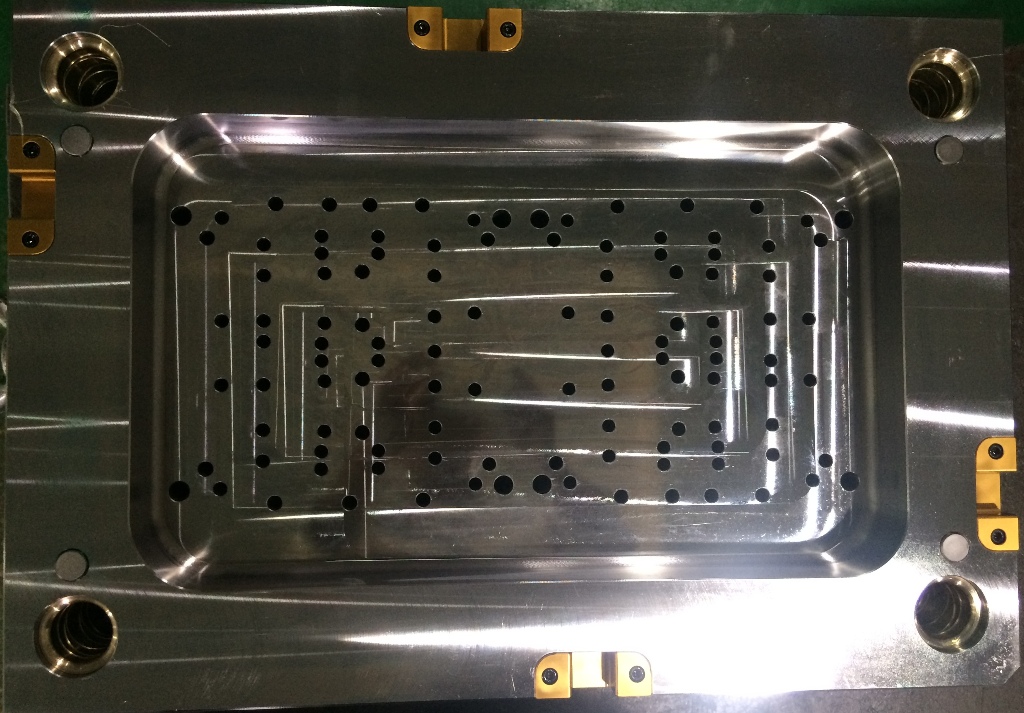 Support Pillars
Support Pillars should be used liberally since they greatly increase the capacity of the mold to support the projected area of the cavities, runner and sprue. By providing additional support, they prevent deflection of the mold.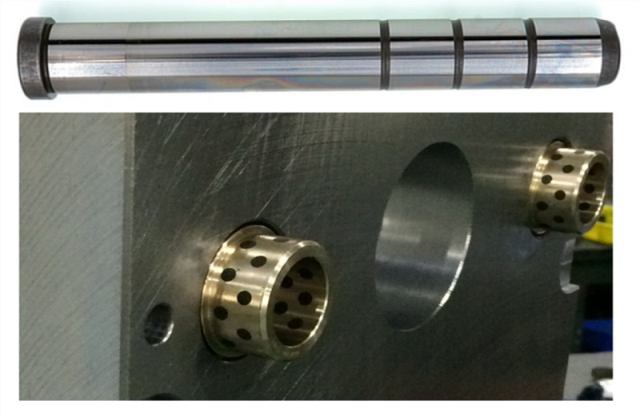 Waterlines
Viewmold will provide waterlines and plugs per customer specifications.
Leader Pins, Vents and Bushings
Leader Pins and Bushings align both halves of the mold at the parting line. Leader Pin Vents, which allow trapped air to escape from the mold, are designed into all 15-inch-and-wider series molds. When desired, they can be specified on smaller molds.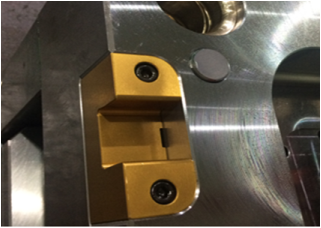 Interlocks
Provides positive alignment between adjacent plates when mold has one or multiple parting line openings. This provides close alignment for interlock cavities and coresin stripper plate type molds.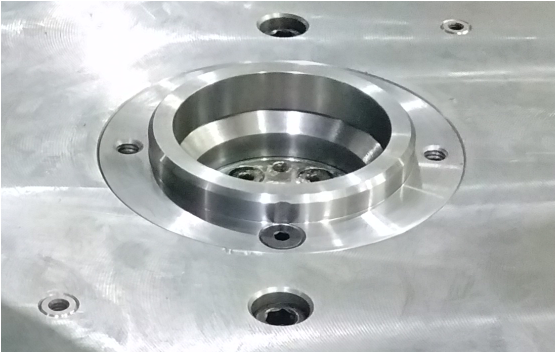 Locating Rings
The Locating Ring aligns the mold base to the statinary platen side of the press and positions the sprue bushing corretly.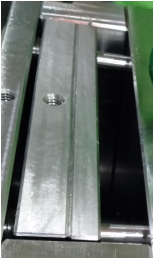 Return Pins, Stop Pins and Sprue Puller Pins
Return Pins are used to ensure correct return of the ejector assembly to the home position. D-M-E return pins are precision-ground from superior quality hotwork die steel. Stop Pins arrest travel reventing excessive wear and possible housing damage. The Sprue Puller Pin removes material from the Sprue Bushing at the end of the molding cycle
Self-LubricatingBushings
Saves design and moldmaking costs for lubrication and fittings. Reduces wear and galling. Lowers maintenance and repair costs. Eliminates contamination...ideal for "clean room" environments.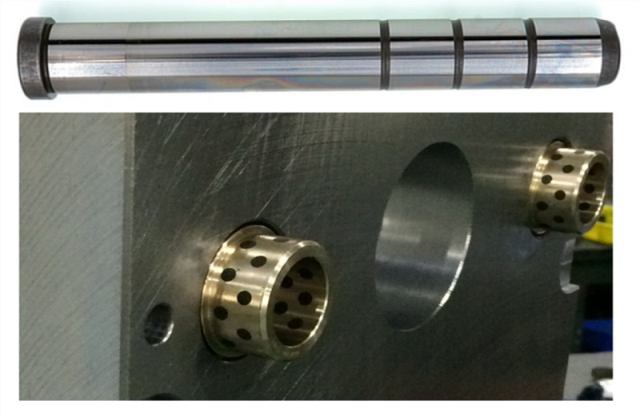 Ejector Assembly Screws
Ejector assembly screws are used to hold the plate of the ejector assembly together. Recommended position will be provided but you can specify any different position

Clamp Slots
Clamp Slots facilitate clamping the mold to the platen of the press. Viewmold mold bases offer four slot types to ensure the best fit for the requirements of your application.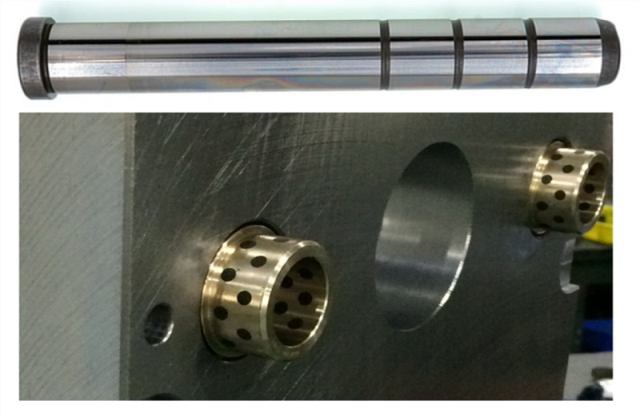 Sprue Bushing
The Sprue Bushing provides a seat at the spherical radius for the nozzle of the press. This provides a path for the material from the nozzle to the runner system.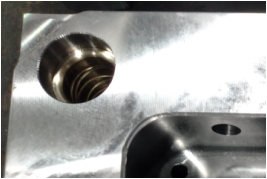 pry slot features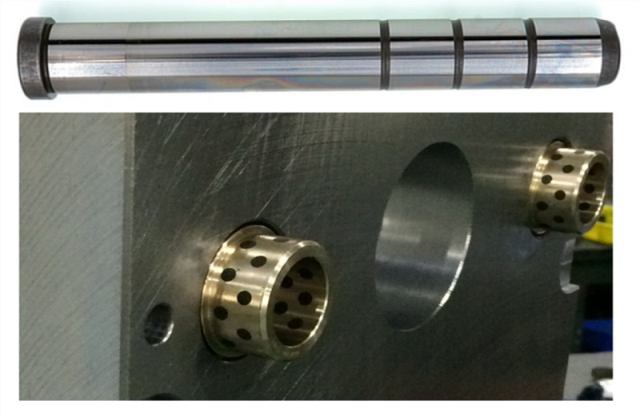 Sprue Bushing
The Sprue Bushing provides a seat at the spherical radius for the nozzle of the press. This provides a path for the material from the nozzle to the runner system.