Good quality plastic extrusion parts china manufacturer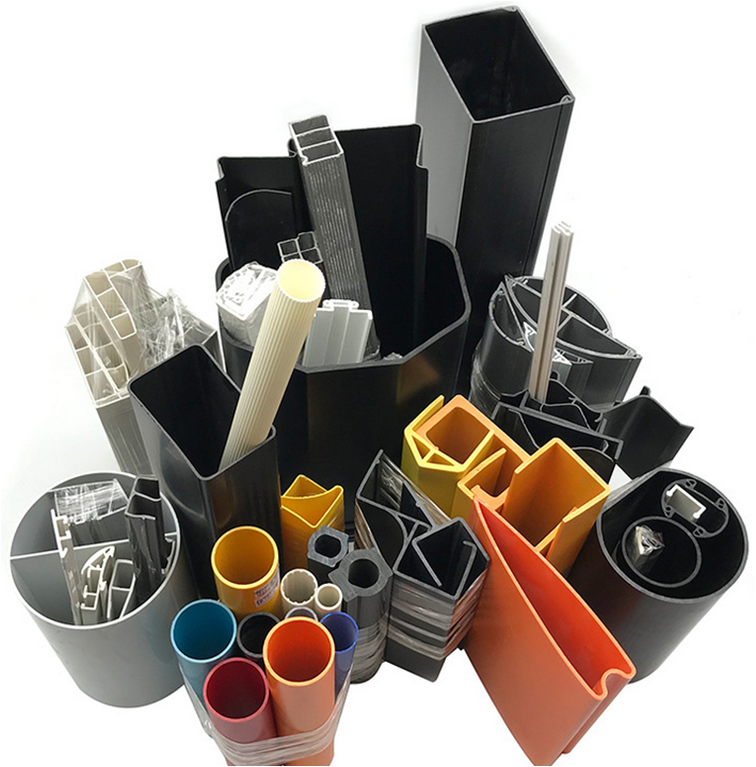 Viewmold company is a plastic extrusion manufacturer in China and committed to providing good plastic extrusion parts for global customers. As a top plastic forming manufacturer, we can provide better parts and reliable services than other chinese manufacturers, if you have any custom plastic parts that need plastic extrusion services, pls contact us. Our company is founded in 1999,have engaged in plastic molding and metal machining area for 20 years, Our company's plastic molding services include:
injection molding. Our company has 30 injection molding machines from 120 ton to 1000 ton, and includes 2 sets double injection molding machines, our injection molding services include injection molding, spraying, printing and package.
Our metal machining services include:
custom metal parts fabrication. Our company provides custom metal parts fabrication services.
CNC machining service. Our company provides highly precise metal machining services that includes CNC, wire EDM, polishing.
Aluminum casting parts. We offer aluminum casting parts, our aluminum casting machines can cast 0.01kg-2kg Aluminum casting parts.
stainless steel casting parts. We offer precise customed stainless steel casting parts, the weight of part is from 0.01kg-5kg.
sheet metal manufacturing services.

We have a plastic extrusion forming room that has 4 plastic extrusion machines: 1:Our plastic extrusion machines can run automatically, it can provide stabler quality. Our extrusion machines have specially designed screws. Its ratio of the length of the screw to the diameter is 30 times, it gives us better melt along with a high degree of mixing for excellent color dispersion. 2:A good plastic extrusion part come from a good tooling, our company has an advanced metal manufacturing room. 3:We have a rich experience engineer team that have engaged in the plastic extrusion area for more 10 years. 4:Faster lead time, From we get order to you get samples, it just needs 2 weeks. 5:better services, from dozens of samples to high volume production. Our team try our best to provide good services. 6:Friendly price, if you need any plastic extrusion samples, the preliminary running samples cost is from USD$500 to 1000. 7:Our company can manufacture plastic extrusion parts with a wide variety of materials, including nylon, ABS, rigid and flexible PVC, transparent plastic material, PC. 8:Our team can provide you more manufacturing processes: coextrusion or hollow profile. 9:Our engineer team focus on advanced plastic extrusion technology, so we always can offer our customers best parts. 10:As advanced plastic extrusion manufacturing machines, skilled worker, rich experienced engineers, we have enough capability to manufacture high volume extrusion parts as quickly speed and inexpensive cost. If you have any inquiry for plastic extrusion manufacturing, Just give our quotation team a email, we make sure that you can get feedback in 24 hours. Plastic extrusion is a thermoplastic continunous forming process technology, It is a process that plays an important role in many areas, such as: automatical production lines, automotive, food and package, plumbing,electronics, industrial water treatment. The features of plastic extrusion forming process: 1:It can offer same profile in continuous length direction. 2:The size of length is unlimited. 3:The suitalbe plastic include PP, PE, PVC, ABS acetal, acetal, ps and PC that can be formed by plastic extrusion. 4:high volume,generally one plastic extrusion machine can produce 1500 M per 24 hours. 5:automatically produce from palstic to final part. 6:the plastic extrusion parts include tubes, weather stripping, fencing, deck railings, window frames, plastic films and sheeting, thermoplastic coatings, and wire insulation etc... Plastic extrusion process technology the thermoplastic enter barrel from hopper and contact screw, the rotating screw forces the plastic sequeeze forward and enter into the heated barrel, the temperture of barrel is controlled by 3 or more independent heater rings, the temperture is from low to high, the temperture of closest the hopper is lowest, the final temperture will match the extrusion forming temperture of plastic. the gradual temperture will make the plstic melt gradually, it can avoid degradation of the plastic. The rotating screw will generate pressure, the pressuer will force the plastic travel through a screen breaker plate with more small holes, the screen breaker plate make will make the plastic mix more evenly. Then the plastic will be forced to enter into a extrusion tooling with a wide variety shape, the shape become final part profile from cylinder, the varity must be even, otherwize it will cause warpage. Now the part will be cooled, it is difficult to cool plastic quickly, cooling speed of the plastic is 1800 times slower than steel, the part will pass through long waterbath. the hot part still is very soft, so the part must be pulled very carefully through the waterbath with a series of rolls. When the plastic is solidfied absolutely, it will be cut to requested length. The type of plstic extrusion manufacture Plastic extrusion tubes The MAX outter diameter we can extrude plastic is 150MM. Over jacketing extrusion The application of over jacketing extrusion is outer layer of plastic onto an existing wire or cable,just like insulating wires. There are two different types for jacketing tooling and pressure tooling, In jacketing tooling the polymer melt does not touch the inner wire. In pressure tooling, the molten plastic contacts the inner wire; it will make the plastic have high pressure to adhere the wire. Compound extrusion plastic Compound extrusion plastic is applied on the parts with multiple layers of material. In many status, a single polymer cannot meet all the demands of an application. Coextrusion allows a blended 2 or more material to one part to match for different demands, Extrusion coating This process can be used to improve the characteristics of paper by coating it with polyethylene to make it more resistant to water.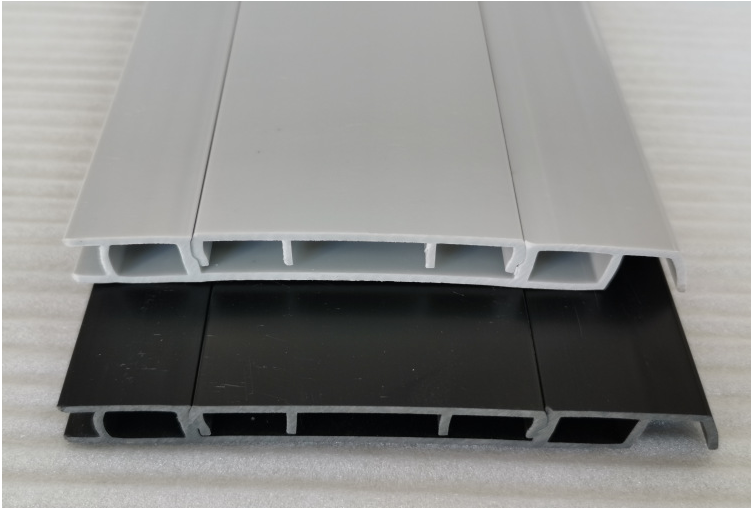 ABS extrusion plastic
width is 80MM, the thickness is 2 MM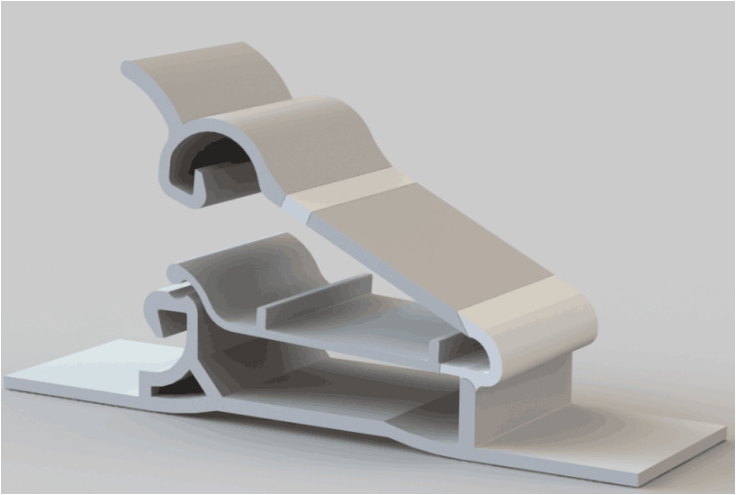 Compound extrusion plastic
width is 65MM, the thickness is 2 MM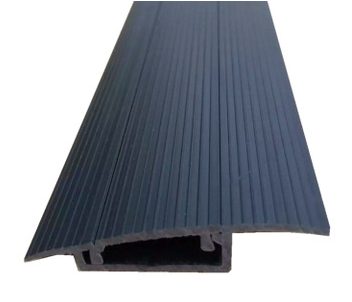 extrusion decorative line plate
width is 70MM, the thickness is 5 MM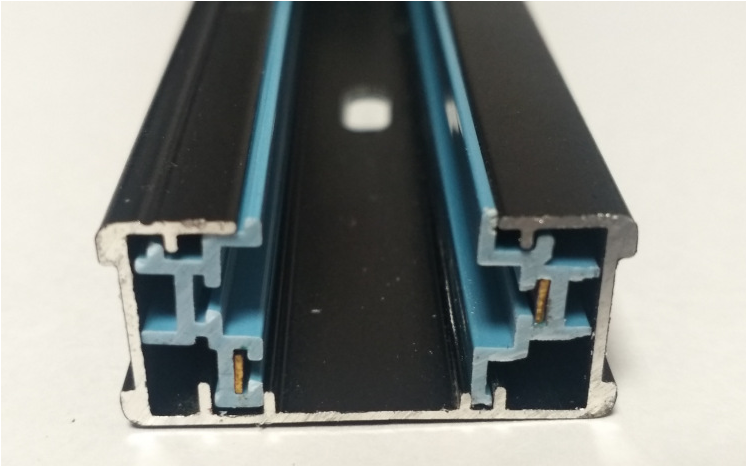 over copper jacketing extrusion
width is 50MM, the thickness is 2 MM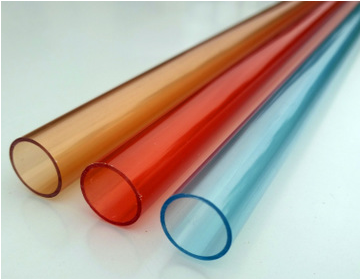 PVC color transparent extrusion
The diameter is 50MM, the thickness is 1 MM
PVC soft extrusion tube
soft PVC tubes