High precise Aluminium die casting parts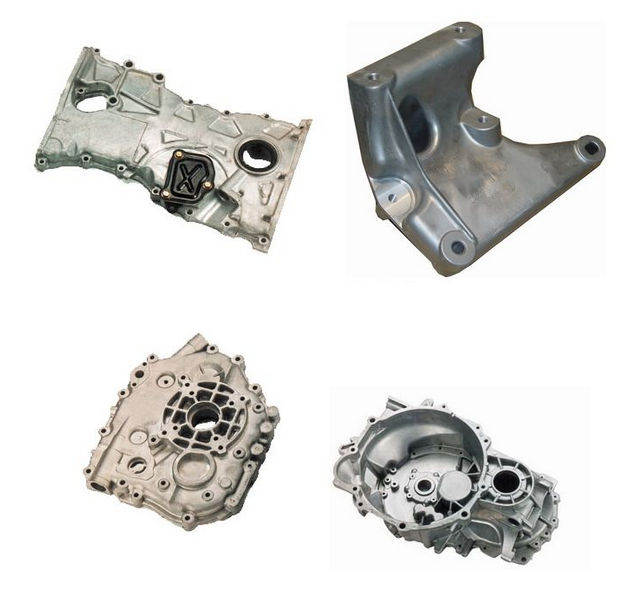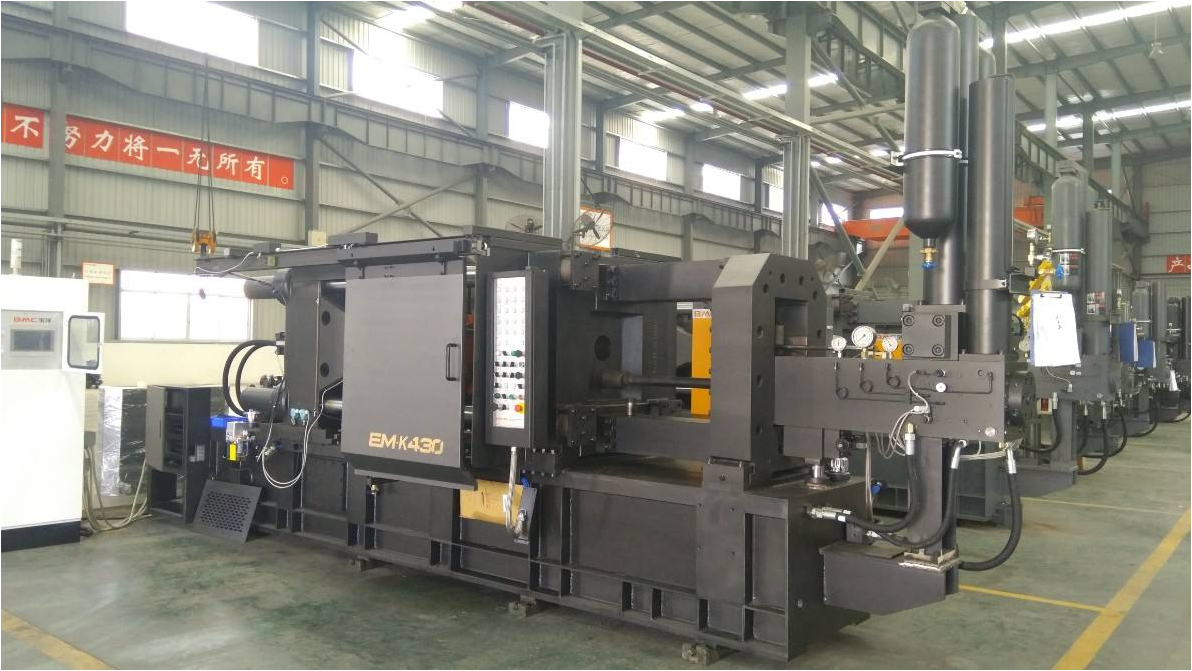 Our company is custom precision aluminium parts manufacturer in China, and provides precision Aluminium die casting machininng service. As advanced technology and strict quality control, our company established strategic partnership with more famous company, most parts are exported to Europe, CANADA and USA, and got high praise from our customers. If you have any project that needs Aluminium casting components, however you need a aluminium component or mass production, our experienced team always provides you reliable service in time, please contact us as sales@viewmold.com. Thank you!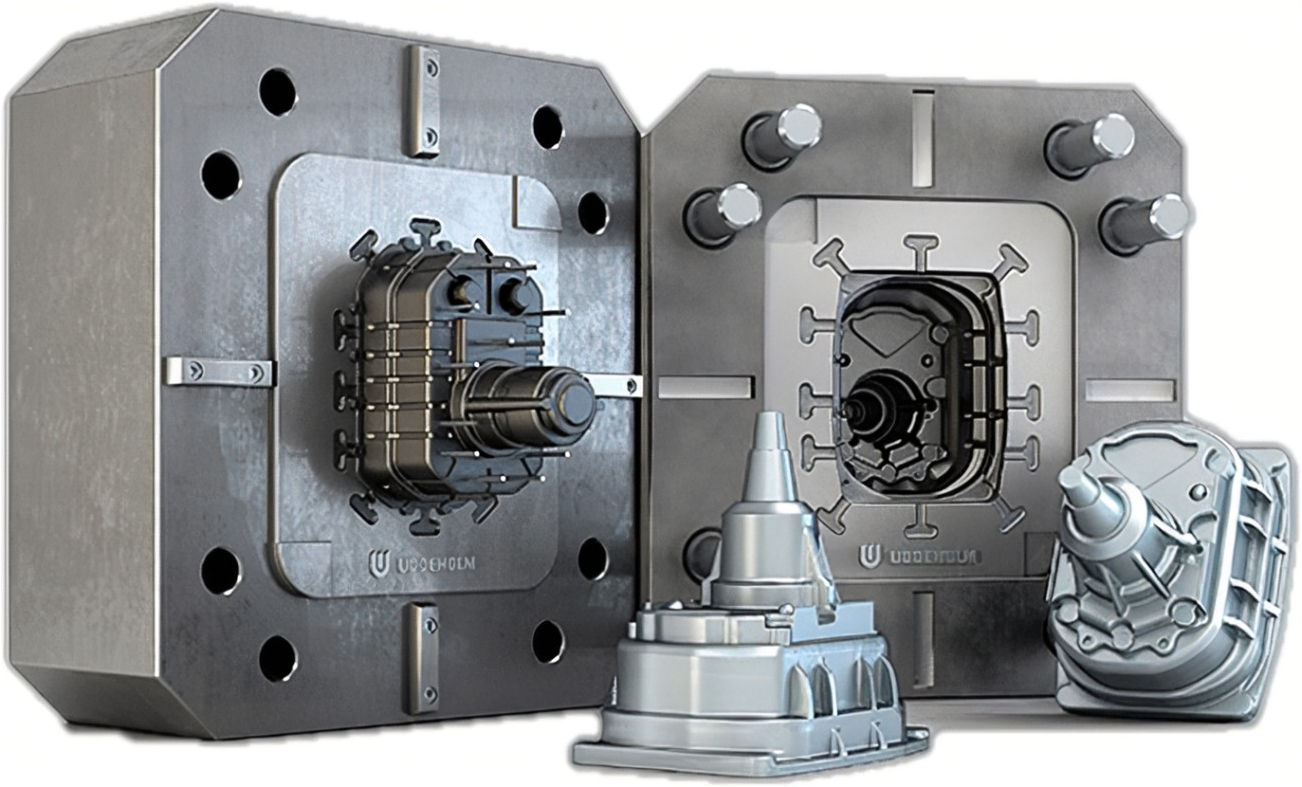 In order to meet up customer's more requirements, our company set up modern Aluminium casting fabrication room in 2005, it is located in Shenzhen. The new room primarily engage in fabrication of custom precision Aluminium casting parts. The room has 1000 square meters, and more 20 precise machines. With casting machines ranging from 160 to 800 tons and CNC machine centers, we can produce aluminum casting parts from 10g to more than 5kg. Our factory can machine more 10 sets aluminium casting molds every month, and have ability to produce 5000-10000 parts every day. Our engineers have rich experiences in Aluminium casting parts, the degree of accuracy of casting component reach 0.03-0.3mm. Our machining services include CNC machining, drilling, tapping. Surface treatments include Powder coated, electroplate.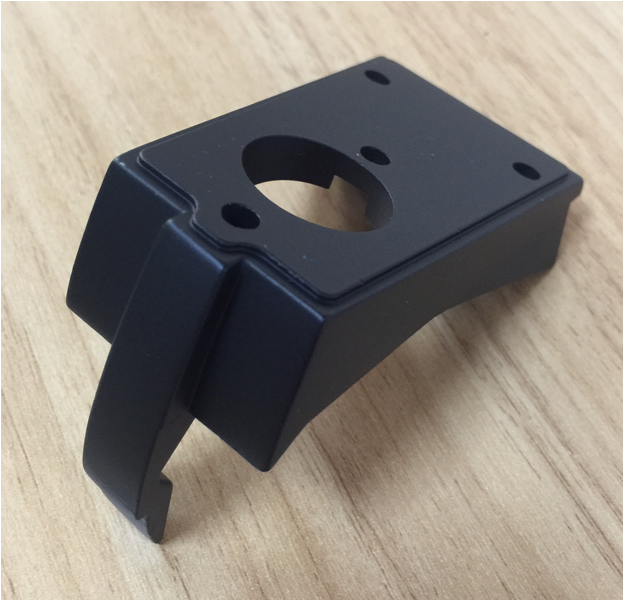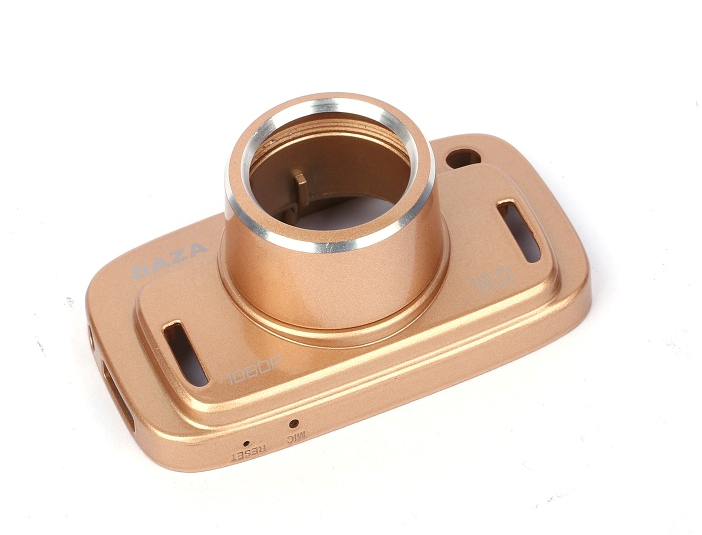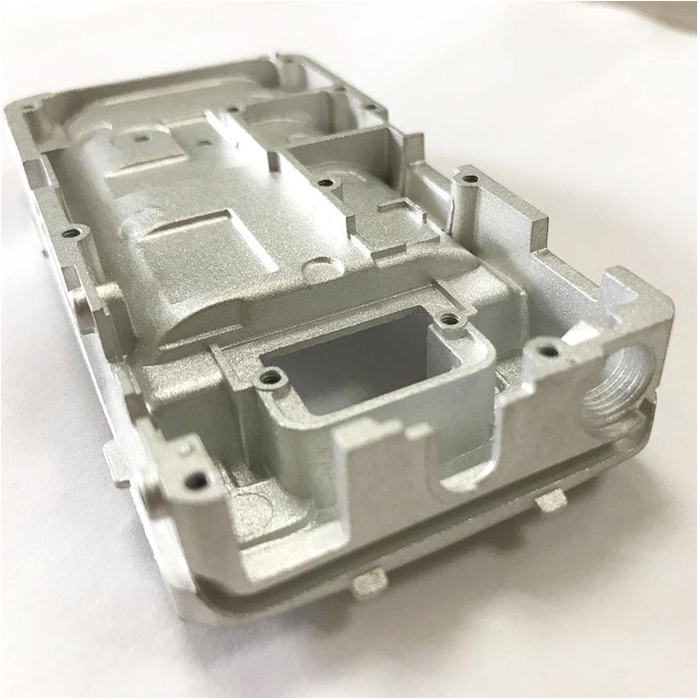 spray paint, sand blast.

Nickel plating, Cromium plating, spray paint, black oxidation, Electrostatic Spraying. Features of Aluminium Die Casting machining Aluminium casting molding can make very complex parts, it retains high precision and good dimensional stability. it has more cost-effective than aluminium machining. If your parts need mass production and high rates of production, Aluminium casting solution should be suitable. Aluminium casting parts need having even wall thickness of wall from 0.5mm-5mm, neven thickness will tend to cause some issues. Good aluminium casting part comes from good mold, high quality casting mold is expensive. Aluminium casting molding can get better surface. you can get cosmetic surface by post surface treatment Aluminium casting parts is 5-20 times more expensive than plastic injection molding. The life of Aluminium casting mold have just 30,000-60,000 shots(The mold will have unsightly network cracks raised as thermal fatigue of the mold surface). How to design a good aluminium casting part, you should consider its function, performance, appearance, precision and cost...... and follow some guidelines before starting project: 1: Select suitalbe Al material. You should clearly know properties of material according to parts application designed, such as corrosion resistance, strength-to-weight-ratio, conductivity. Then select correct aluminium material. there are some generic material, A380, A360,413. 2: Appearance Requirement: End customers always have an appeal for aesthetic-looking products, so that will hold much significance an external aluminium casting part has a good apprearance. A good finishing also can provide additional protection for extreme weather conditions. 3: Assembly demand. Usually an aluminium casting component need to be assembled with other components with different joining ways.Fastening,Threading, insert molding...... You must provide detail assembly information to our engineers, because assemby mean that some features of an aluminium casting compoent has to match other part, the assembling features will need some extra performance for accuracy, smoothness of the surface,strength...... 4: Consider aluiminium casting molding tolerance, post machining, so you should save some allowance in your part design. Aluminium casting parts tolerance comes from 2 factors, one factor is uneven shinkage, when the casted parts is ejected from mold, the parts will shrink, the shrinkage is about 1.0055, but it isn't very even, the shrinkage tolerance is about 0.0005-0.001. the other factor is machining tolerance of mold, it is about 0.05 MM. 5: Caculate cost of parts and timeline. The cost of an aluminium casting part is composed of 3 main parts. The first part is weight, it account for 30%-40% of cost. The second part is post machining,it account for 40% of cost. The third part is surface treatment, it accout for 20-30% of cost. If the weight of your part is 0.2KG, the total cost is about $5-9 per piece.The timeline is composed of 2 main parts. The first part is making mold and confiming samples, it usually needs 40-70 days. The second part is production, it usually needs 15-40 days. If you need a quotation for your aluminium parts, could you please contact us as sales@viewmold.com you can get our feedback in 24 hours. 6_1: Wall thickness design, Engineers should adopt uniform wall as even as possible. Uneven wall will cause more casting defects and poor casting quality, designer shoud avoid it.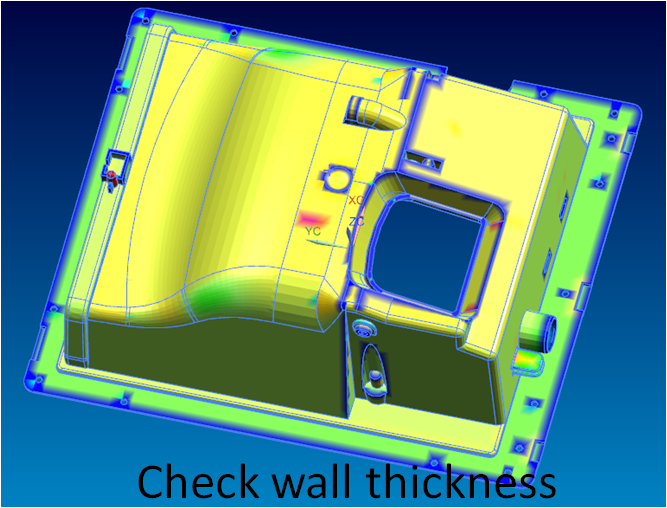 Thicker wall will cause more cooling time and more shrinkage, if it is too thick, the part will occur some small holes on the area, the thick wall also add weight of part . Thinner wall will cause short shot for unfilled defect. Recommended scope of wall thickness is 0.5MM-6MM, the best scope is 1.5 MM- 3MM. Before our design team start designing mold, our engineers will check degree of uniformity of wall of part with advanced softer. Once we find thickness issue, our projecter will communite it with our customer and avoid potential risk. 6_2: Design draft. The draft is very important design feature for an aluminum casting part, draft mean retavie surface tapering to the moving direction of mold, it also is perpendicular to the parting line of the mold. draft design is necessary,if there is no draft on part design, it will cause more defects, if when opening mold or eject the part, no draft surface will be damaged, if the damage is very serious, no draft surface feature will stick on the mold. The draft angle is as big as possible, recommended minimum angle is 0.5 degree. 6_3: Fillets & Radii, Fillets and Radii design can improve remarkably strength of part, any size fillets is acceptable, there is no recommended size, but fillets and radii feature should maintain wall thickness even. 6_4: Ribs 6_5: Insert 6_6: Thread Forming 6_7: Undercut 6_8: Hole and Window 6_9: Slot & Groove design 6_10: Pressure Tightness 6_11: Boss 6_12: Text 6: Lightweight Design 6: keep sharp edges to a minimum.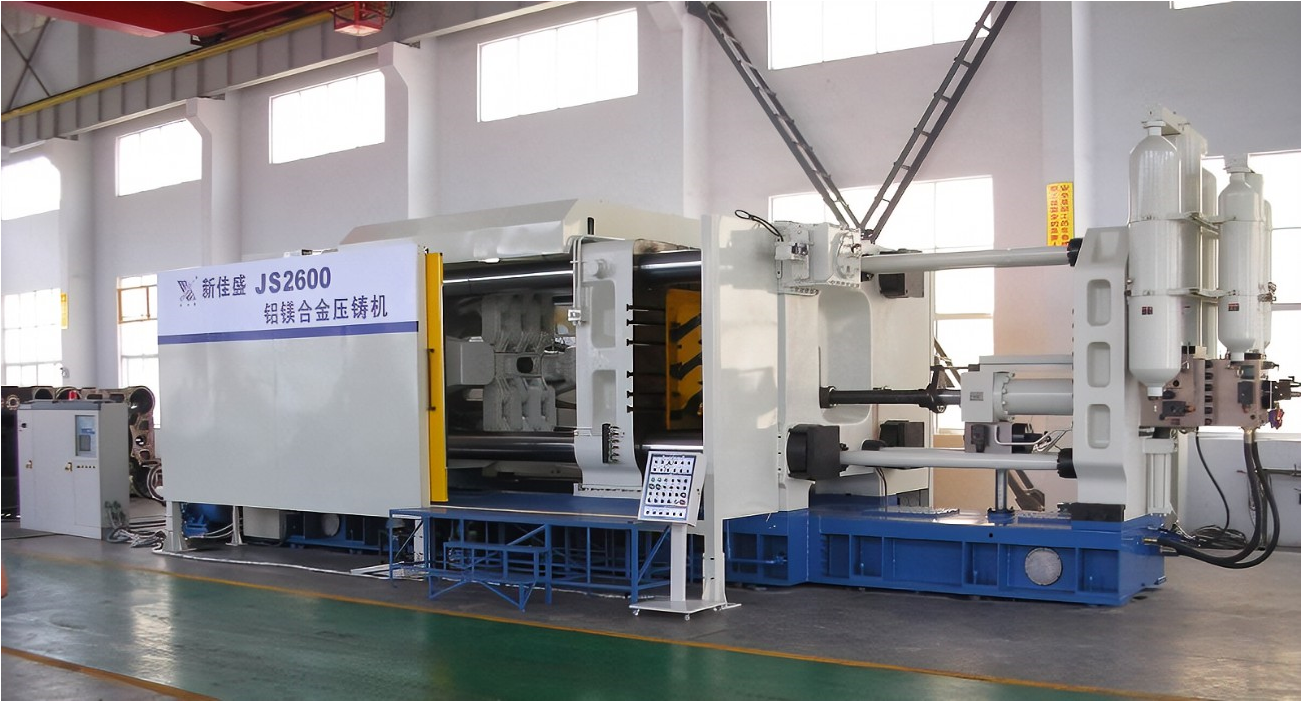 Aluminium casting parts project process: Viewmold team strict accordance with the company's criteria to process each aluminium casting project. . step 1: parts quotation . step 2:communication technica detail . step 3:getting deposit . step 4:designing aluminium casting mold . step 5:get customer's confirm for the mold design . step 6:complete and test mold . step 7:post machinign parts and surface treatment . step 8:deliver samples to our customers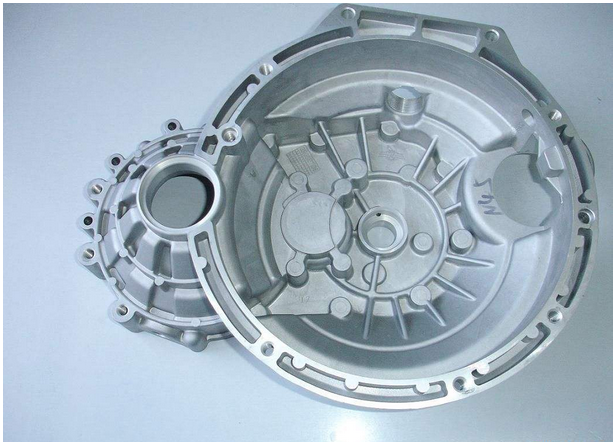 Aluminium_casting_component
Aluminium_casting_component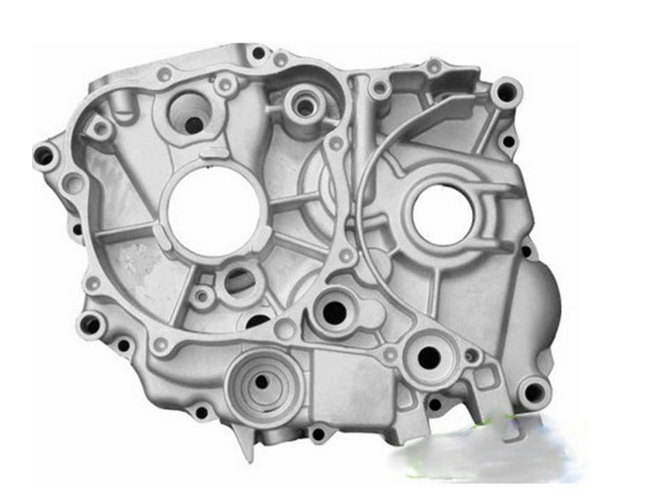 Aluminium_casting_parts
Aluminium_casting_parts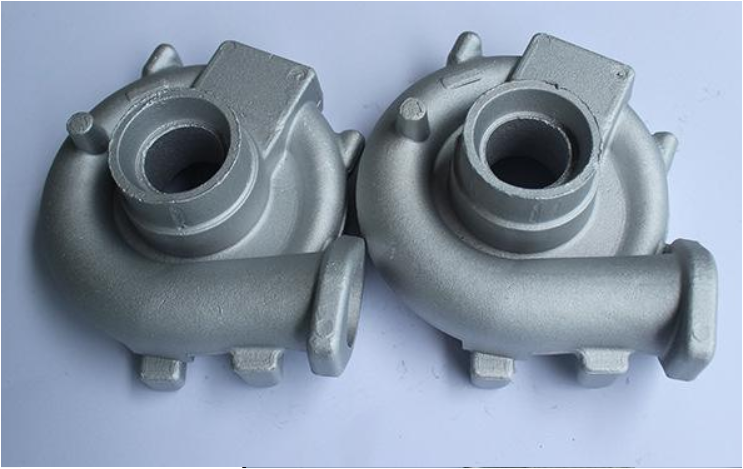 extrusion decorative line plate
extrusion decorative line plate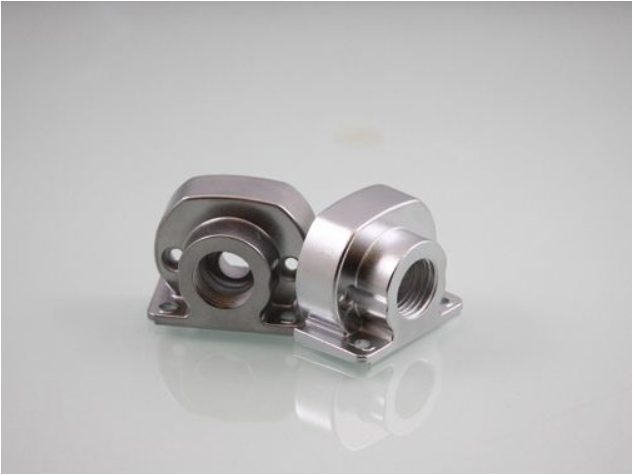 custom_Aluminium_component
custom_Aluminium_component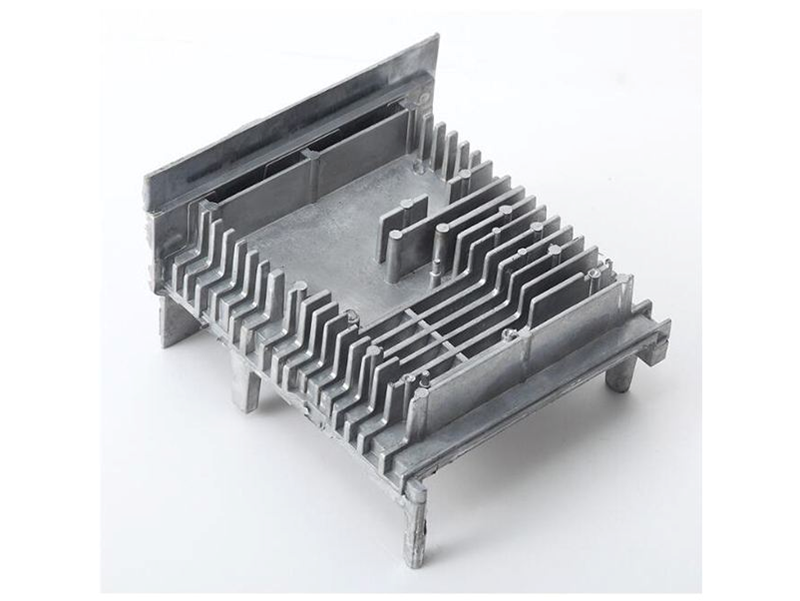 custom_Aluminium_machining
custom_Aluminium_machining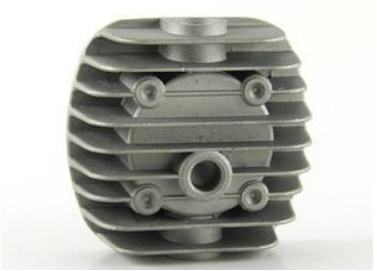 custom_Aluminium_part
custom_Aluminium_part