BOSTON?/span> The Boston Gear Story
21st Century Innovation Built on Our Second Century of Quality, Service,Value, and Performance
Started in 1877 as a machine shop making gear cutting machines, Boston Gear has led the growth of the power transmission industry for more than a century. In its early years, Boston Gear introduced the concepts of gear standardization and stock gears?TM)innovation of enormous benefit to power transmission system designers, specifiers and users.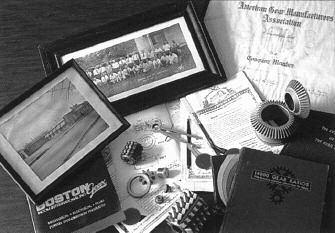 Today, Boston Gear manufactures open gearing in our modern state-of-the-art manufacturing facility in Charlotte, North Carolina.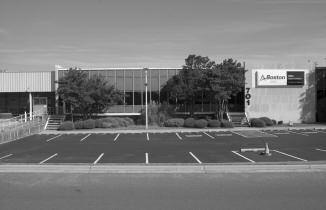 Wecontinue to improve product quality and manufacturing efficiencies with implementation of programs including Gear Cell Manufacturing, CAD/CAM Design and Manufacturing, CNC/DNC Programming, and Computer Aided Production and Inventory Control.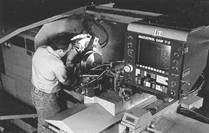 In addition, Boston Gear provides the widest range of integrated motion control products from one source.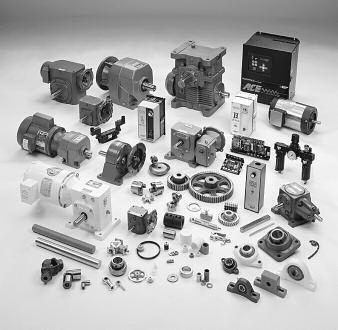 The convenience of this single-source capa- bility is yours when you buy Boston Gear.
Manufacturing Excellence
Boston Gear manufactures more than 20,000 products in-house at our facility in Charlotte, North Carolina. We utilize cell technology, efficient plant and work center layouts, and operator teams. This approach optimizes production flow, encourages a sense of responsibility and pride of workmanship, and enables consistently high-quality output.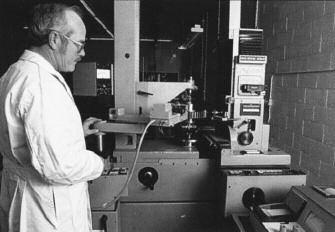 Computerized production control provides close supervision over scheduling and resource planning, allowing the flexibility to fit your requirements smoothly into the master schedule. Other dedicated computer controls within the production department govern the ordering and delivery functions to keep operations lean and efficient.
Engineering Services
The Boston Gear Engineering Group can satisfy your technical needs through skillful application of standard products or development of custom designs. Creating specials if we are unable to satisfy your needs from our stock catalog items or stock altered items is an important aspect of customer service. Support is provided by R&D personnel who use microprocessor- controlled equipment to collect and monitor data on materials and product performance. In-house heat treating facilities enable us to harden gear teeth while maintaining a soft bore for future correct sizing as determined by the specific application.
Customer Service
Service is our first priority at Boston Gear. We provide service and support through a network of the finest authorized distributors backed by Boston Gear field sales and customer service inside sales personnel.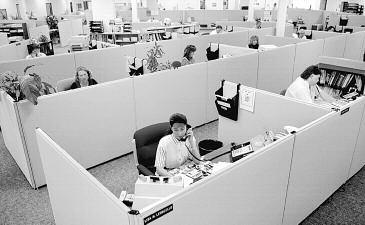 National Service Centers and distributors are linked by a sophisticated computer communication system which provides product availability, and product customization to meet your motion control needs.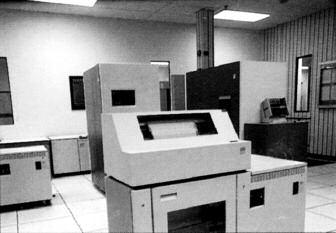 You get up-to-the-minute information on product availability, order entry, delivery dates and prices. You'sll save time and be assured that your order is filled and on its way.
Stock Availability
Boston Gear utilizes our Florence, Kentucky Central Distribution Center to inventory and ship all catalog products. This facility is supplemented by satellite warehouses in Norwalk, California; Mississauga, Ontario; and Mexico City,Mexico. In keeping with our intent to be the most responsive supplier in the power transmission industry, Boston Gear will ship any in- stock product the same day it's ordered, up to 8p.m. EST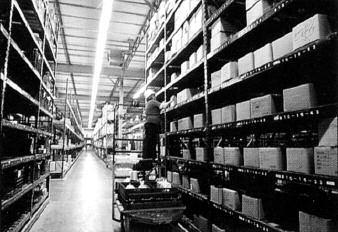 Quality Assurance
Boston Gear products are subject to an in-house Total Quality Awareness System to ensure that quality requirements are met while productivity is improved. The objective: make the product correctly the first time (R)C al the time. In operation, our people audit production processes, isolate problem causes, then implement corrective action to maintain and improve quality throughout the production run. Our Quality Policy is your assurance that Total Quality Awareness is working.
Stock Product Alterations
Boston Gear provides customization services for open gears and rack with 24-hour turnaround. Our machine shop operations in our Florence facility for product rework and modification include:
Reduce faces and OD's
Rebore, shorten or remove hubs
Add keyways and set screws
Machine to special tolerances
Drill and tap
Stamp parts with customer's P/N
Why It Pays To Buy Boston Gear
With over a century of experience, Boston Gear has built an unmatched store of knowledge and expertise in the design, manufacture and improvement of power transmission products. This unique capability has been made more accessible and cost-effective with the thoughtful application of the latest in state-of-the-art computer technology.
Choose from a vast array of stock products described in the Boston Gear Product Catalogs, or work with Boston Gear engineers to find an economical solution to your special requirements. Either way, you°Ore assured o efficient, on-time order fulfillment to meet your productivity demands.
For the best in quality, service, value and performance, it pays to buy Boston Gear (R)C Th Market Leader and Innovator in Selected Motion Control Products and Information Related Services!